Genealogy - A listing of ancestors
Growing up Okie - My mom's history in Oklahoma
Fireworks Page - Pictures of our hobby
Comments - Send us your thoughts
Family History - A brief history of the Bowlans.
Bowlan Family Association - Do we want to form one?
Ferry Boats - Information about the Ferries of Puget Sound
Cherokee Links - Links to the history and culture
Professional Pages - Resume and computer links
Okies In the Promised Land
I am working on a history of my family, and the rest of the Okies, that made the trek from Oklahoma in the '30s and settled in California. There were over a quarter million of them. They faced, and overcame, many problems to get to California. And they faced many more after they got there. Their story is fast fading. The relics and their stories are being lost as we replace buildings and highways. We need to record as much of that past as we can. That past is what build our (the children of the Okies) future.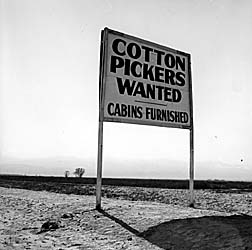 I will be telling the tale from my parents perspective and including many historical facts that does not always agree with the 'Grapes of Wrath' image that we have.
I have the start of my Mother's story. It talks about her family and where they came from, her early years until she starts to school. Then it talks about her early school years and then into high school. Stay tuned and we will finish her story and start on my dad's. Here is a sample of the recording of my mom.
The recipes are starting to go up on the web. There is a great recipe of fried pies on now. They are the best things you've ever had. Not too healthy, but they sure taste good. The next one is a great Pecan Pie recipe. Corn bread and dressing to follow. If you have any that should go up on the web, send them to me.
If you have anything to contribute, I would love to hear from you. Please E-mail me or send me a comment and I will answer. I would like to get as much information about the migration as I can.
Please revisit as this page. I will be making additions to it often.
Updated by bill bowlan on 09/10/2001